Cross-Country Skiing
Cross-country ski races come in all shapes and sizes, and Zone4 has solutions to help you time all of them. In fact, cross-country skiing is where we got our start, it's near and dear to our hearts. Check out the many ways that the Zone4 Platform supports cross-country ski racing.
Software Features
Live results, startlists and event pages
Results analysis capabilities for coaches and fans
Announcer tools and TV display support
Live racer tracking and photography integration
Race templates that make setup a breeze for the most popular race formats
Support for many timing inputs:

RapidCam Photo-Finish Camera
Zone4 GoChip System
PhotoCell
Individual Start Wand
Web Keypad (on your tablet or phone)
Summit
Supported Ski Race Formats
Mass Start, Loppet, Ski Marathons
Interval Start
Sprint
Pursuit
Mini Tour
Cross-Country Ski Timing Setup
This a typical cross-country ski race setup. The timing points include a start, a finish and optional on-course timing points.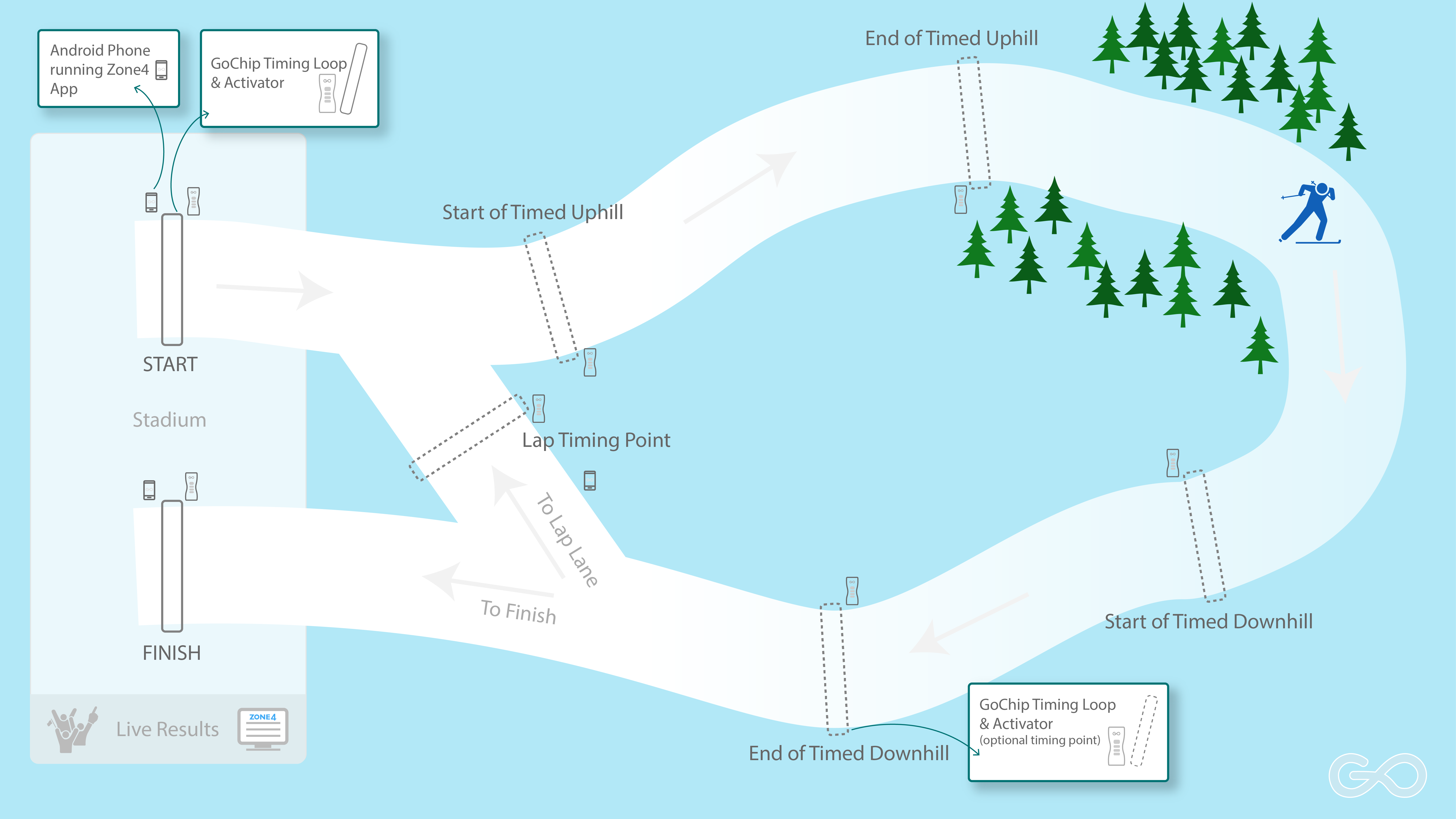 Do you have timed sections on your course such as King/Queen of the Hill? Interested in analyzing racer performance?
On-course timing points are ideal for timing and analyzing racer performance on specific sections of the course. If you're curious where racers gain or lose time, on-course timing points let you see exactly what's happening anywhere on the course.
What Timing Equipment Do I Need?
In order to help you understand what timing equipment is ideal for your race, it is helpful to classify events. Use the table below to determine which event class is most similar to your event, then use the subsequent diagrams to help you determine your start and finish line timing equipment needs.
National
Sanctioned by the national sport governing body
Targets national level athletes and competitive skiers
Often a qualifier for international events
300-800 racers
E.g.
National Championships
NorAm Series
Provincial/State
Sanctioned by the provincial sport governing body
Targets provincial level, club level, and recreational athletes
Often a qualifier for a provincial team
100-400 racers
E.g.
Provincial/State Level Races
Provincial/State Level Championships
Recreational
Typically unsanctioned
Targets local racers and recreational athletes
Usually a fun consequence-free race
Often a limited set of categories
< 150 racers
E.g.
Regional Racers
Weekly Club Races
Citizen
Typically sanctioned by the provincial sport governing body
Targets citizen racers
Cash or equivalent prizes may be offered
100-1000+ racers
Start Area Setup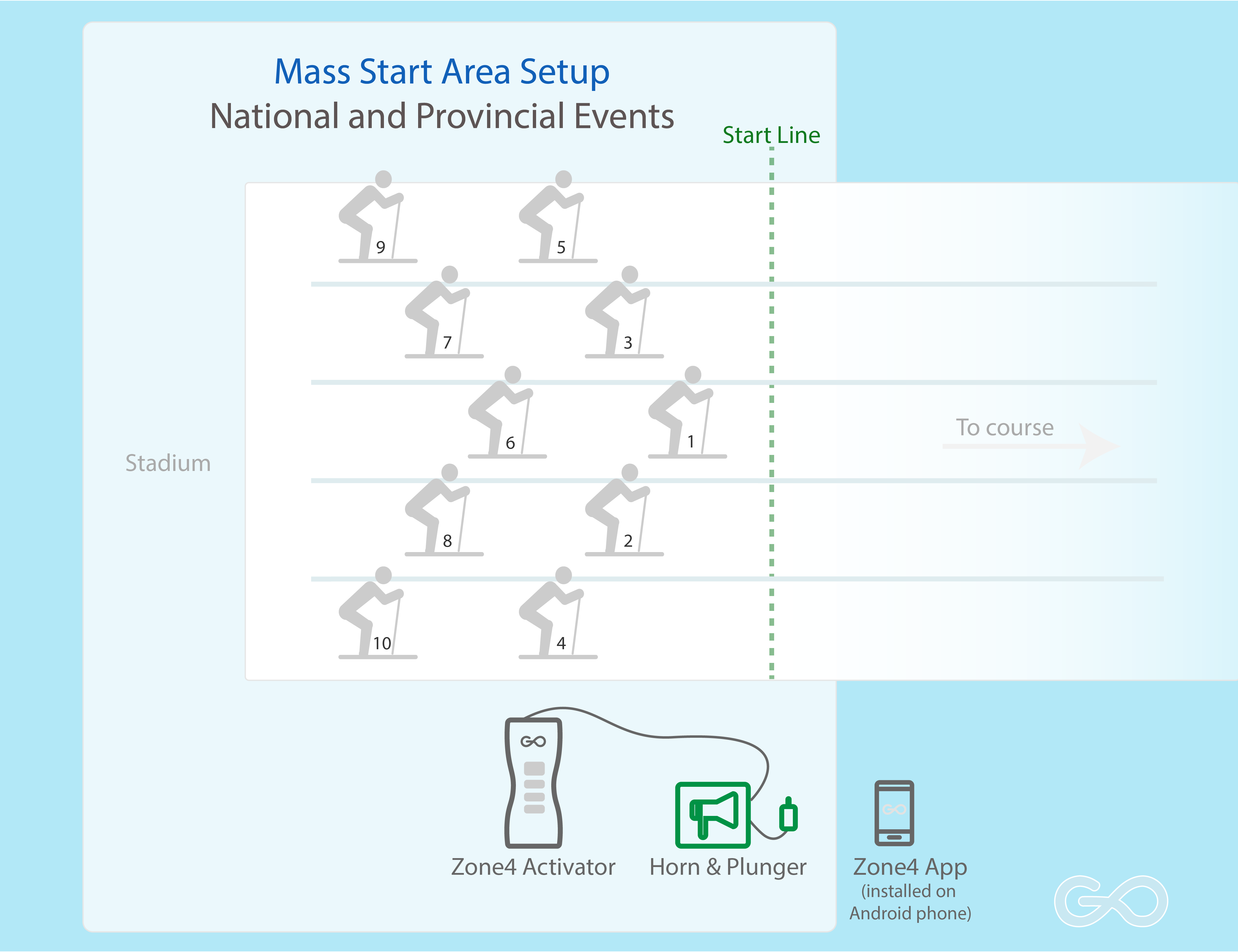 Finish Area Setup